Welcome to Broughton Lubricants
Broughton Lubricants are the only UK Castrol Ambassador Distributor for the Industrial, Automotive & Power Generation products, which means we have access to the widest range of Castrol product ranges, and hold around 1 million litres of oil in stock at any one time.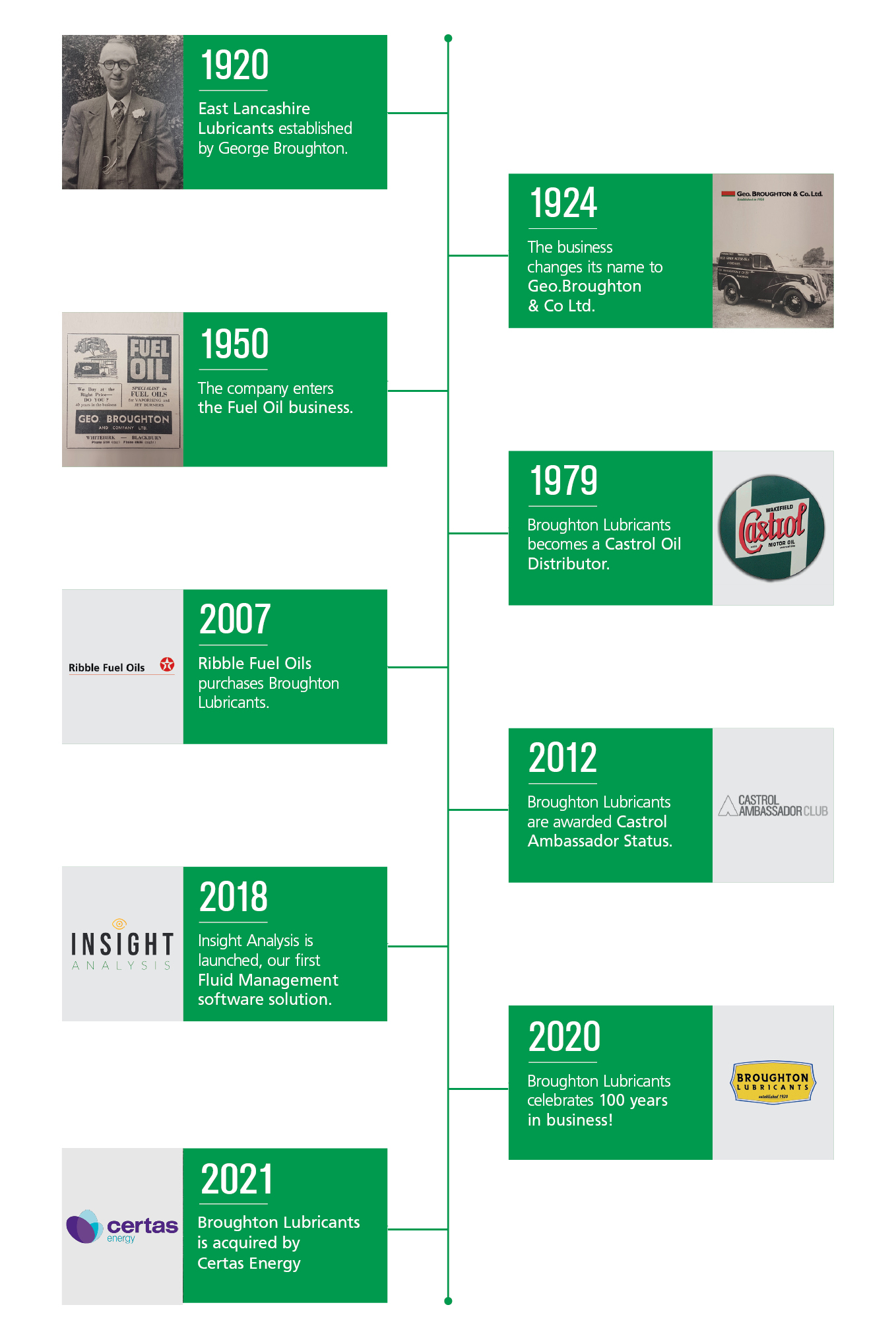 Celebrating 100 Years!
We celebrated our centenary in 2020, and are very proud to have been in business for over 100 years!
Broughton Lubricants started out as a family business and remained in the family for many years. Ian Broughton, grandson of the founder George Broughton, was Managing Director of the business for many years, and stayed working with the business until it was time to retire. Unfortunately Ian Broughton passed away in 2021 after a short illness, but his memory will live on with the thriving business he built, based on excellent product knowledge and a commitment to customer service that surpassed everyone else in the industry.
About Certas Energy
Broughton Lubricants is now part of a bigger business family, Certas Energy Lubricants, following an acquisition in early 2021. Being a part of such a large organisation brings with it huge business benefits, both for the customers and staff. We now have greater warehouse capacity and locations throughout the UK, helping with orders and deliveries, technical back-up and expertise nationwide, plus a Health & Safety Team for any regulatory and compliance requirements.